Shop for Products by Aero-Tech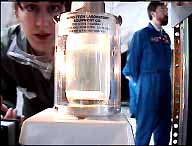 Latest News from Aero-Tech Lab
(:(:(:(:(:(:!!!!!!! KROEPLIN GAUGES NOW 25%+ LESS !!!!!!!:):):):):):) - Safety is & always has always been our number 1 priority. This new safety guard is an addition, not an option for all new #3SB Pressure Fillers. It will be available as an option for all existing #3SB Pressure Fillers. There Will Be No Charge For Installation On Any Of Our #3SB Burette Pressure Fillers. We Urge All Our Clients To Take Advantage Of This Offer To Protect against Faulty Regulators Or The Use Of Non-Compatible Propellants.
AVAILABLE NEW ITEM!! HPVTE-500, Electronic Pressure / Vacuum Tester. 2 gauges in one! - Now take pressure readings & vacuum readings with the same gauge. Protective rubber jacket to protect from dropping. Diaphragm seal & toggle valve. Comes with N.I.S.T. test reports and protective carry case.
As of 6/24 We Will Be Shipping Fedex Ground & Express Exclusively - ATL-PCG Crimp Gauge. Made for a production environment. No more damage, due to dropping expensive gauges. Consistent and dependable readings regardless of the operator. SPC capability. Crimp master attached to the stand. N.I.S.T. traceable test reports. Look on the orange menu bar for a video demonstration.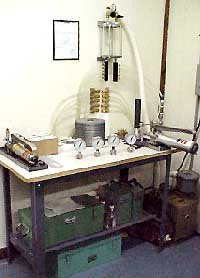 Aero-Tech Laboratory Equipment Company LLC.
Aero-Tech Laboratory Equipment Company
21397 Tampa Drive - Lebanon, Missouri 65536
Phone: 417-533-5552 - Fax:417-533-5553
Email: info@aerotechlab.com
Aero-Tech Laboratory Equipment Company LLC is a manufacturer of precision instrumentation and equipment for aerosol development.
Aero-Tech Lab can help you engineer and design prototypes for your special applications, manufacturing and testing including a complete calibration laboratory, and offers on-site assistance.
The people at Aero-Tech are committed to helping large and small companies develop a quality product, and to meeting your specialized needs. From the laboratory chemist in R&D, to the maintenance engineer, Aero-Tech can help you achieve a safer and more efficient working environment.
The history of Aero-tech Laboratory Equipment Company, LLC
Bill Scheck Co/owner of Builders Products was the pioneer of our company. He Built and designed the first toll booths in NYC also the Emergency Rail Vehicle in the Lincoln Tunnel. In later years he dabbled with designing prototype equipment for friends he had in NYC and NJ who worked for such companies as Pfizer, Playtex ,National Starch, Church and Dwight etc. At the time in the 1970s there was no such equipment for aerosol development. Bill started another company Aerosol Laboratory Equipment Company. Some of those products (updated) still exist today in our product line. such as the Pressure Burette Filler and manual crimpers. Mark W. LoBuglio met with Bill upon his request in 1980 at the time Mark started LoBuglio Machine & Tool which manufactured aerospace & industrial hardware. Mark made alot of Bills prototypes. Soon LoBuglio Machine & Tool was not only doing Bill's Special products, but also all his production of equipment. Bill, close to 90 years old, health started to decline. He tried to have his daughter Susan take over the business but she became to ill and passed away. Because Mark worked so closely with Bill and Susan, he was the only one left who knew and had the knowledge of the equipment use and operation. In 1989 Mark W. Lobuglio started Aero-Tech Laboratory Equipment Company, LLC. In following years to come Mark developed equipment and many new products for aerosol development such as Vacuum Crimpers, Deseamers, Product & Propellant fillers, Pressure Reaction Vessels for Bov use. Burst Testers, Aerosol Gages and many lab accessories. Aero-Tech Laboratory Equipment Company, LLC has earned a strong reputation for problem solving for many companies and organizations such as NASA, Galaxo Smith Cline, Pfizer, energizer Bristo Meyers Squibb and many more. Our Client List speaks for itself.